Koa 'i'o 'ōhi'a - Koa Lumber - 229 x 1099 x 51mm - #0053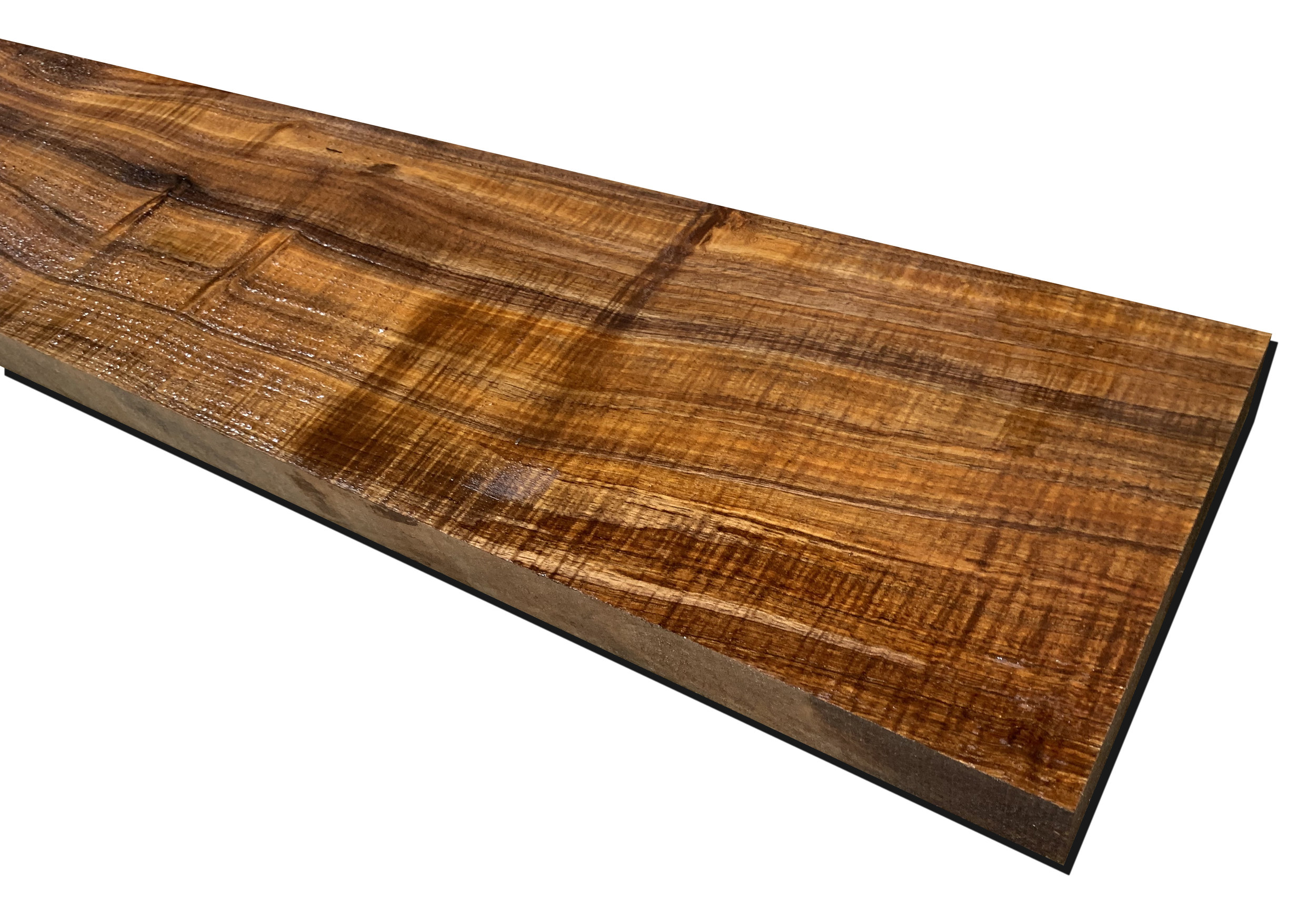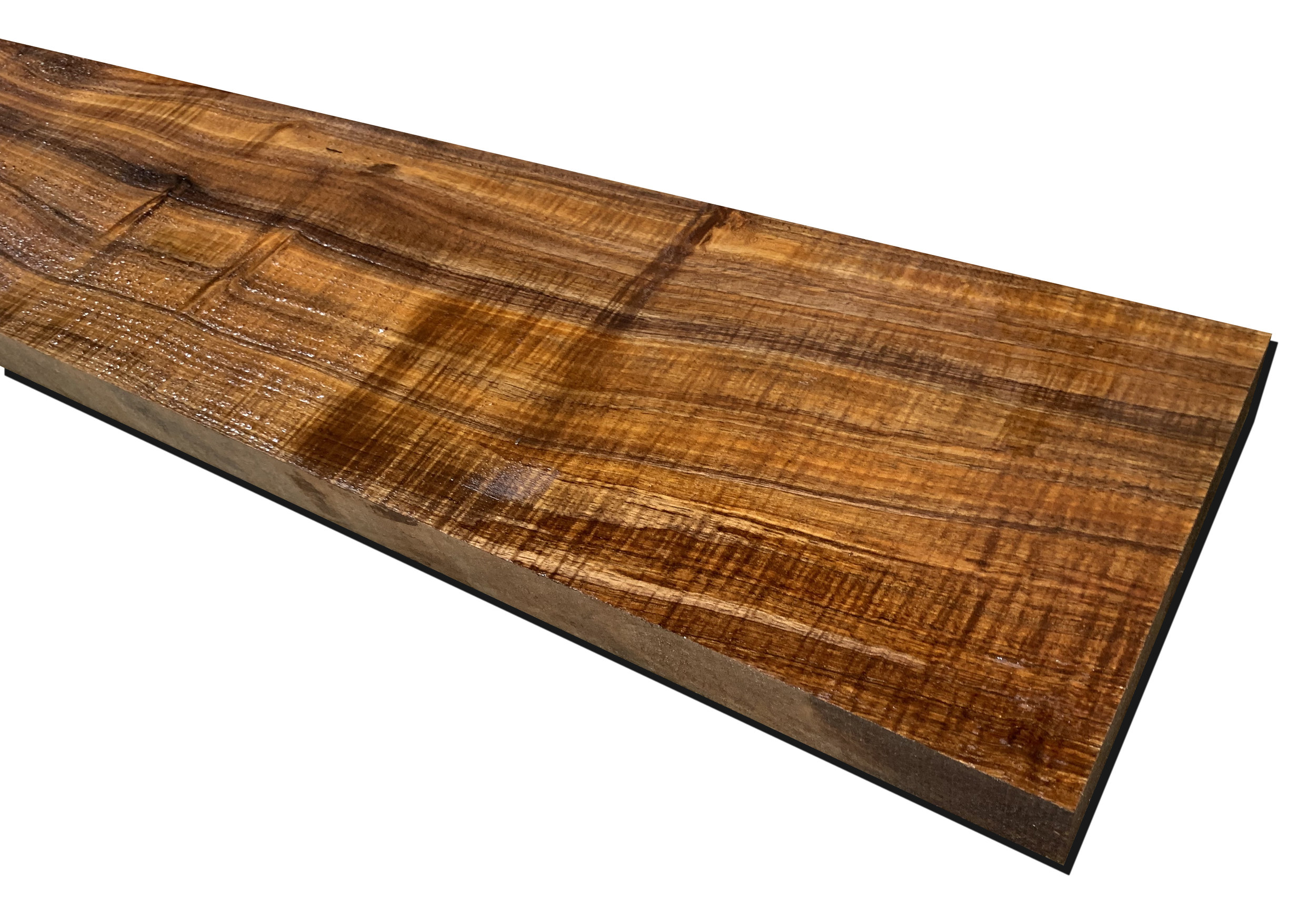 sold out
Koa 'i'o 'ōhi'a - Koa Lumber - 229 x 1099 x 51mm - #0053
Early Hawaiians described this type of Koa tree as, Koa 'i'o 'ōhi'a. The Koa wood is hard like 'ōhi'a wood with a stripy grain and it is very heavy. The bark of this kind of Koa tree is usually red and is called Maua.
Green (Wet) Hawaiian Koa S2S Lumber
This Hawaiian Koa wood is an extremely rare find and will make beautiful guitars, ukuleles or furniture! The tree was found buried in the grass on the mountain and we were able to salvage some really great tonewood from it. This old growth Koa tree has wood that is extremely dense with gorgeous striping and beautiful figure.
This board is currently in our kiln. It is currently available for sale but it will still be drying until the middle of December 2019. The board will be discounted while it's in the kiln for anyone looking to save by reserving this board while it's still drying. Please note, we will not be able to ship until the board is completely dry.
This board has been planed on both sides, jointed and both ends have been chopped. Water was used while photographing to better show the grain.
Dimensions:
229 mm wide x 1099 mm long x 51 mm thick

9" wide x 43-1/4" long x 2" thick
GRADING
Koa is similar to diamonds. There are different grades that reflect the quality and attractiveness of the wood. The predominant factor considered when grading Koa is the presence of curl. Even though Koa can range from light golden colors to darker chocolate browns, color is not typically considered when grading except where mineral staining or similar defects are present. Koa is graded based on these guidelines:
High Curl

Bold, tight curls prevalent throughout the entire piece with rarely any imperfections. Some pieces have a strong curl throughout most of the piece with very limited, if any, areas where curl fades.

Medium Curl

Strong curl in some areas although curl visibility may be limited at specific angles.

Low Curl

Week curl in a few areas throughout the piece with curl often visible from only certain angles.

Select/Better

There is no curl throughout the piece, although the piece may be chatoyant.
PHYTOSANITARY PRACTICES
Taking care of the forest and the wood we harvest from it is our most important responsibility. We kiln dry all wood products until a maximum average moisture reading below 10% is measured. We debark all sets whenever possible and always when shipping internationally. We can provide phytosanitary certificates from the Department of Agriculture when required by your country.