Koa 'i'o 'ōhi'a - Koa Lumber - (2) 222 x 1149 x 24mm - #0056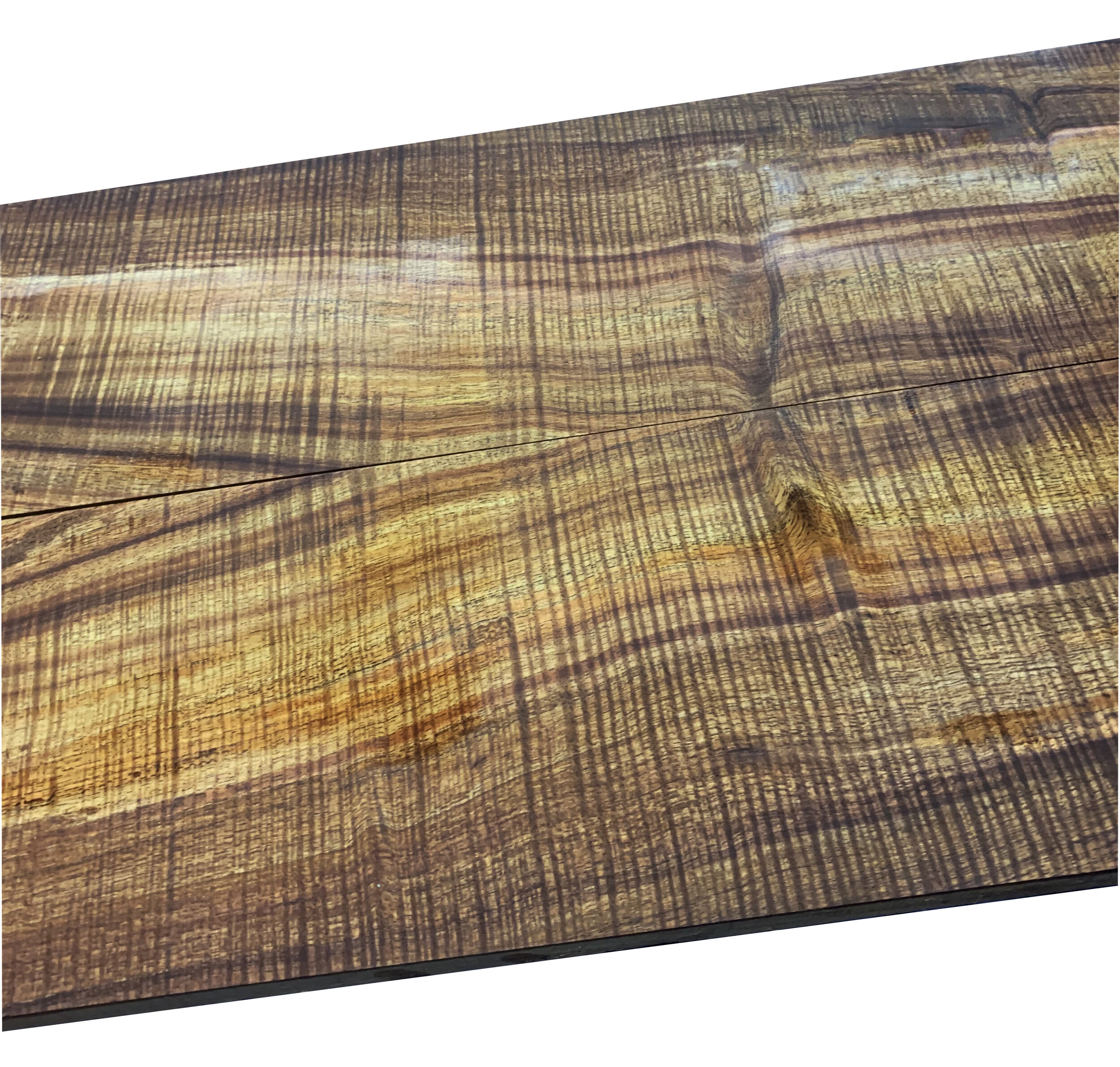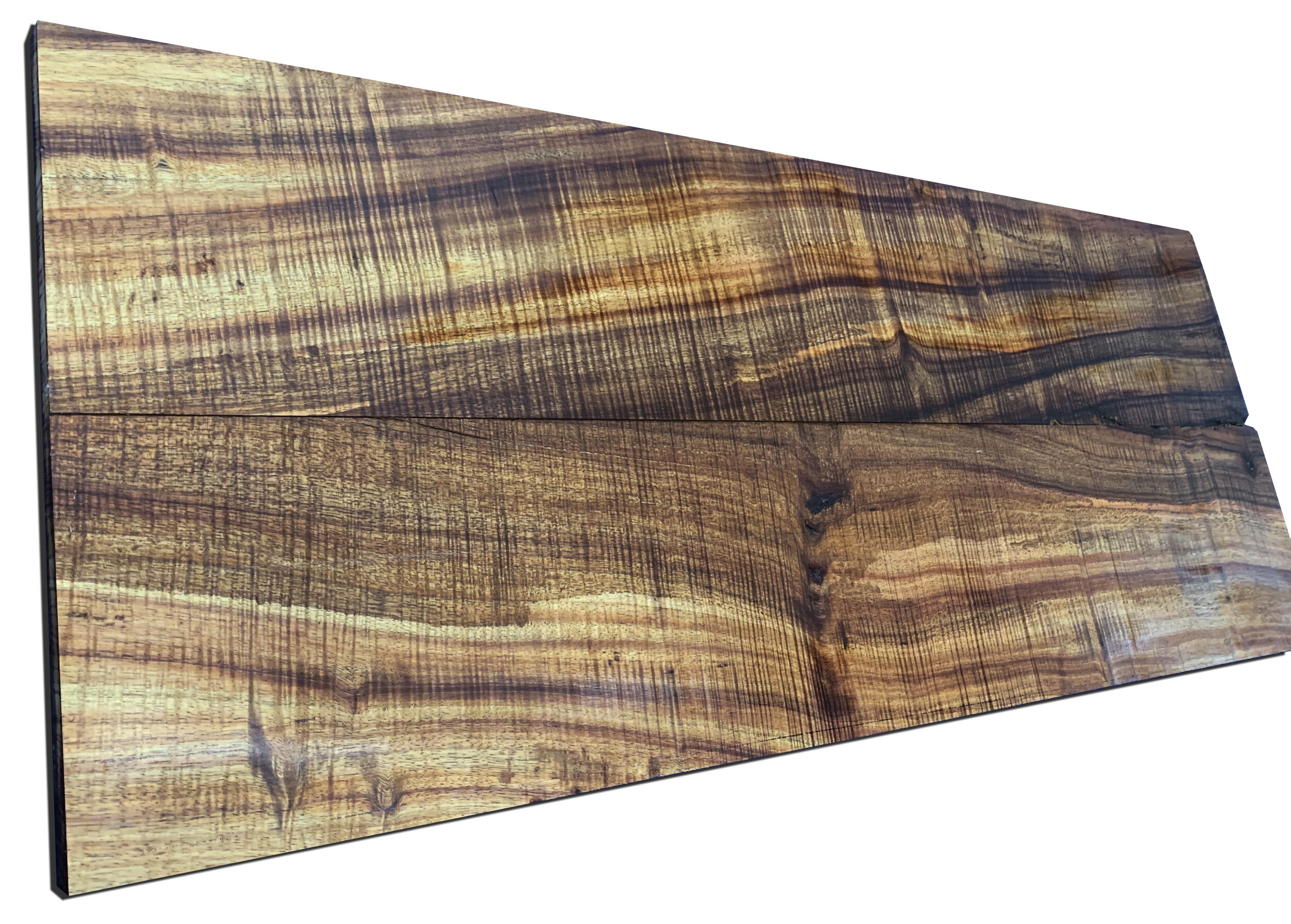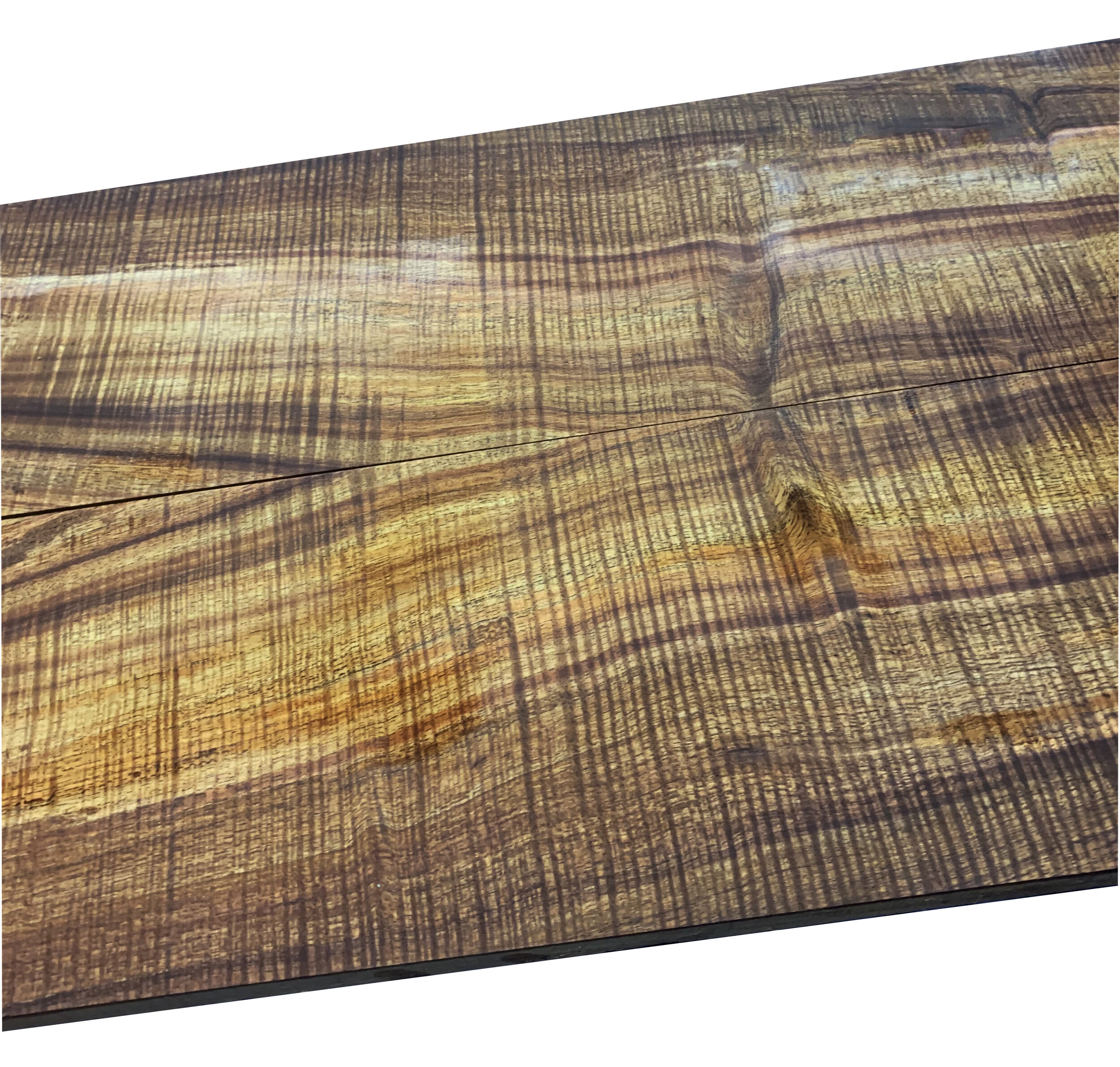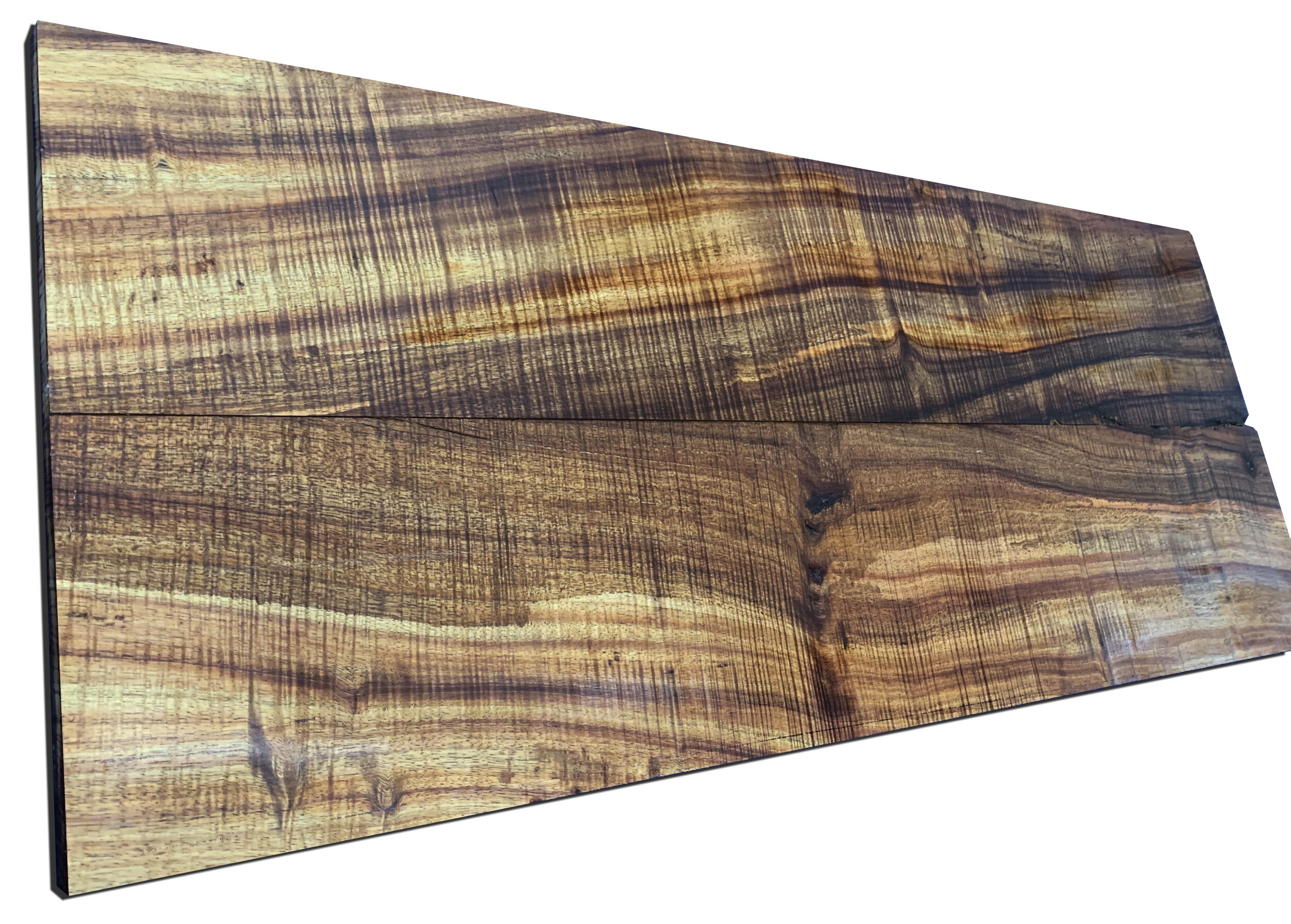 sale
Koa 'i'o 'ōhi'a - Koa Lumber - (2) 222 x 1149 x 24mm - #0056
Early Hawaiians described this type of Koa tree as, Koa 'i'o 'ōhi'a. The Koa wood is hard like 'ōhi'a wood with a stripy grain and it is very heavy. The bark of this kind of Koa tree is usually red and is called Maua.
Curly Hawaiian Koa, kiln dried S4S lumber. This is a book-matched set; the images show two boards paired together. Both sides of each board have been sanded to a 150 grit. Mineral spirits were used while photographing to better show the grain.
This Hawaiian Koa wood is an extremely rare find and will make beautiful guitars, ukuleles or furniture! The tree was found buried in the grass on the mountain and we were able to salvage some really great tonewood from it. This old growth Koa tree has wood that is extremely dense with gorgeous striping and beautiful figure.
Dimensions:
(2) 222 mm wide x 1149 mm long x 23.8 mm thick each

(2) 8-3/4" wide x 45-1/4" long x 15/16" thick each